EcoTechGender
The Teaching and Research Area was founded by Ruth Hagengruber 2006 at the Department of Philosophy, Paderborn University
Research Project
Economics, Technology and Gender are defined as the challenging and decisive factors of the future. The teaching and research area "EcoTechGender" is dedicated to the philosophic analysis of the relation between these topics.
Team
Prof. Dr. Ruth Hagengruber
Kevin Dear
Events and Talks
26.01.2018: Studentische Vorträge - Moral Machines
12.07.2017: Prof. Dr. Ruth Hagengruber is guest at "SCIENCE_ON"
24.10.2016: Prof. Dr. Barry Smith on "Digital Environments"
Courses taught

WS 2017/2018
Moralische Maschine 17/18
Philosophie und Informatik (Seminar)
SS 2017
Ruth Hagengruber und Klaus Rosenthal:
Seminar zu Ökonomie, Ethik und Denken
Ruth Hagengruber und Klaus Rosenthal:
Seminar zu Ökonomie, Ethik und Denken

WS 2016/2017
Ruth Hagengruber:
Philosophie und Informatik/ Digitale Philosophie
Kevin M. Dear und Sören Middeke:
Perspektiven der Wirtschaftsphilosophie


Jessica Harmening:
Charlotte P. Gilman: "Women and Economics" - Reading Class

SS 2016
Ruth Hagengruber und Klaus Rosenthal:
Seminar zu Ökonomie, Ethik und Denken
Ruth Hagengruber und Klaus Rosenthal:
Vorlesung zu Ökonomie, Ethik und Denken



WS 2015/2016
Ruth Hagengruber:
Philosophie in der digitalen Welt
Ruth Hagengruber und Julia Lerius:
Philosophie in den Medien: Ada Lovelace
Kevin Dear:
Was ist eine gerechte Gesellschaft? Aktuelle Fragen der Wirtschaftsphilosophie
Maria Anna Robaszkiewicz :
Freiheit und Politik: Die aktuellen Debatten um Hannah Arendts Begriff des Politischen
Ana Rodrigues:
Interkulturelle Philosophie

SS 2015
Andreas Blank:
Lucrezia Marinella und Gender in der Renaissance
Ruth Hagengruber und Klaus Rosenthal:
Seminar zu Ökonomie, Ethik und Denken
Ruth Hagengruber und Klaus Rosenthal:
Vorlesung zu Ökonomie, Ethik und Denken
Ana Rodrigues:
Interkulturelle Philosophie - Eurozentrismus
Ana Rodrigues:
Philosophie der Sexualität
Maria Anna Robaszkiewicz:
Whose Body? On Gendered Body Experience

WS 2014/15
Andreas Blank:
Metaphysik in der Renaissance
Ana Rodrigues:
Interkulturelle Philosophie - Rassismus, Sexismus, Speziezismus
Maria Anna Robaszkiewicz:
Political Freedom, Political Knowledge: Feminist Interpretations of Hannah Arendt

SS 2014
Ruth Hagengruber:
Philosophy's Relevance in Computer Science/Die Relevanz der Philosophie in der Informatik
Ruth Hagengruber/ Klaus Rosenthal:
Economics, Ethics and Thinking (lecture)/Ökonomie, Ethik und Denken (Vorlesung)
Ruth Hagengruber/ Klaus Rosenthal:
Economics, Ethics and Thinking (seminar)/Ökonomie, Ethik und Denken (Seminar)
Ana Rodrigues:
Classical Texts of Feminist Theory in the 20th Century/Klassische Texte der feministischen Theorie des 20. Jahrhunderts
Ana Rodrigues:
Philosophy and Sexuality/Philosophie und Sexualität
Kevin Dear:
Economics, Ethics and Thinking – revised/Vertiefung zu Ökonomie, Ethik und Denken

WS 2013/14
Ruth Hagengruber:
Business Ethics & Information Ethics/Wirtschaftsethik & Informationsethik
Ana Rodrigues:
Philosophy and Feminist Ethics/Philosophie und feministische Ethik
Ana Rodrigues:
Secular Feminism and Gender Jihad: A Seminar About a Controversy/Säkularer Feminismus und Gender-Jihad: Projektseminar zu einer Kontroverse
Kevin Dear:
Equality or Justice? The Egalitarianism and Its Critics/Gleichheit oder Gerechtigkeit? Der Egalitarismus und seine Kritiker
Kevin Dear:
Rawls: A Theory of Justice/Rawls: Eine Theorie der Gerechtigkeit
Kevin Dear:
Searle: Making the Social World/Searle: Wie wir die soziale Welt machen
Susanne Lettow:
Knowledge, Insight, and Gender. An Introduction to Feminist Epistemology/Wissen, Erkenntnis und Geschlecht. Einführung in die feministische Epistemologie

SS 2013
Ruth Hagengruber:
Introduction to the Economic and Social Philosophy/Einführung in die Wirtschafts- und Sozialphilosophie
Ruth Hagengruber:
Current Issues in Economic and Social Philosophy/Aktuelle Themen der Wirtschafts- und Sozialphilosophie
Ruth Hagengruber:
Classical Texts of Political Philosophy/Klassische Texte der Politischen Philosophie
Daniela Ringkamp:
Philosophy of Human Rights. Current Discussions/Philosophie der Menschenrechte. Aktuelle Diskussionen
Ana Rodrigues:
Philosophical Gender Theories – From the Frauenfrage 'Women Issue' to the Gender Issue/Philosophische Geschlechtertheorien – Von der Frauenfrage zur Genderfrage
Maria Robaszkiewicz:
Between Philosophy and Politics: Hannah Arendt's Excercises in Political Thinking

WS 2012/13
Ruth Hagengruber:
Philosophy in the Digital World/Philosophie in der digitalen Welt
Ana Rodrigues:
Philosophy and Gender/Philosophie und Gender
Ana Rodrigues:
Intercultural Philosophy/Interkulturelle Philosophie
Maria Robaszkiewicz:
Women in Contemporary Political Philosophy

SS 2012
Ruth Hagengruber:
What Philosophers Think About the Economy/Was Philosophen über Wirtschaft denken
Ruth Hagengruber:
How Relevant is It What Philosophers Think About Economy?/Wie relevant ist es, was Philosophen über Wirtschaft denken?
Ana Rodrigues:
Philosophy and Feminism/Philosophie und Feminismus
Ana Rodrigues:
Intercultural Philosophy/Interkulturelle Philosophie

WS 2011/12
Ruth Hagengruber:
Moral Machines & Other Topics of Artificial Intelligence/Moralische Maschinen & andere Themen der Künstlichen Intelligenz
Kevin Dear:
Basic Problems of Political Philosophy/Grundprobleme der Politischen Philosophie

SS 2011
Ruth Hagengruber:
Economic Aspects of Political Philosophy/Ökonomische Aspekte der Politischen Philosophie
Ruth Hagengruber:
Money, Property, Labor: Classical Positions of Political Philosophy and the Philosophy of Economics/Geld, Eigentum, Arbeit: Klassische Positionen der Politischen Philosophie und der Wirtschaftsphilosophie
Ruth Hagengruber:
Information and Globalization. Current Topics of Practical Philosophy/Information und Globalisierung. Aktuelle Themen der praktischen Philosophie
Ana Rodrigues:
Introduction to Feminist Theory/Einführung in die feministische Theorie
Maria Robaszkiewicz:
Hannah Arendt and the Political/Hannah Arendt und das Politische

WS 2010/11
Ana Rodrigues:
Women and the Enlightment/Frauen und die Aufklärung
Maria Robaszkiewicz:
Man as a Political Entity. Introduction to Political Philosophy/Der Mensch als politisches Wesen. Einführung in die politische Philosophie

SS 2010
Ruth Hagengruber:
From Ada Lovelace Until Today (Student Colloquium on the Philosophy of Mind)/Von Ada Lovelace bis heute (Studentisches Kolloquium zur Philosophie des Geistes)
Ruth Hagengruber:
Introduction to Political Philosophy with Special Reference to Women Philosophers/Einführung in die Politische Philosophie unter besonderer Berücksichtigung der Philosophinnen
Ana Rodrigues:
Learned Women in Science and Culture of the 17th and 18th Century/Gelehrte Frauen in Wissenschaft und Kultur des 17. und 18. Jahrhunderts
Sabine Jentsch:
Martha Nussbaum's Conception of Social Justice/Martha Nussbaums Konzeption sozialer Gerechtigkeit

WS 2009/10
Ruth Hagengruber:
Philosophy and Computer Science/Philosophie und Informatik

SS 2009
Ruth Hagengruber:
Moral Emotions and Substantive Interests. Readings on the History of Political Philosophy/Moralische Gefühle und materiale Interessen. Lektüre zur Geschichte der Politischen Philosophie
Susanne Lettow:
Soma Technologies – Perspectives of the Philosophy of Technology/Somatechnologien– Perspektiven der Technikphilosophie

WS 2008/09
Ruth Hagengruber:
Principles of Political and Economic Philosophy/Prinzipien der politischen und ökonomischen Philosophie

SS 2008
Ruth Hagengruber:
One World. Ethical Challenges in the Era of Globalization/Eine Welt. Ethische Herausforderungen im Zeitalter der Globalisierung
Ruth Hagengruber:
Actions in Knowledge Representations/Handlungen in der Wissensrepräsentation

WS 2007/08
Ruth Hagengruber:
Action and Freedom/Handlung und Freiheit
Ruth Hagengruber:
The Rational Action/Die vernünftige Handlung

SS 2007
Ruth Hagengruber:
Tolerance and Interculturalism/Toleranz und Interkulturalität
Ruth Hagengruber:
Ontology and Social Ontology/Ontologie und soziale Ontologie
Ruth Hagengruber:
Actions. Current Texts on Theories of Action/Handlungen. Aktuelle Texte zur Handlungstheorie

WS 2006/07
Ruth Hagengruber:
Action and Freedom/Handlung und Freiheit
Ruth Hagengruber:
Applied Ethics: Economy, Ecology, Artificial Intelligence/Angewandte Ethik: Ökonomie, Ökologie, Künstliche Intelligenz
Ruth Hagengruber:
John R. Searle: The Construction of Social Reality/John R. Searle: Die Konstruktion der gesellschaftlichen Wirklichkeit

SS 2006
Ruth Hagengruber:
For All Equally Good? Compatibility and Conflict of Utilitarianism, Egalitarianism and Universalism/Für alle gleich gut? Vereinbarkeit und Widerstreit von Utilitarismus, Egalitarismus und Universalismus
Ruth Hagengruber:
Robert Nozick - John Rawls. A reading course/Robert Nozick - John Rawls. Ein Lektürekurs
Ruth Hagengruber:
Stations of Political Thought. From Ancient Times to Today/Stationen des politischen Denkens. Von der Antike bis heute

WS 2005/06
Ruth Hagengruber:
Social Reality. Philosophical Aspects of the Ancient Times Until Today/Soziale Realität. Philosophische Aspekte von der Antike bis heute
Ruth Hagengruber:
Ethics of Globalization/Ethik der Globalisierung

SS 2005
Ruth Hagengruber:
Interculturalism and Tolerance/Interkulturalität und Toleranz
KOOPERATIVE MITGLIEDER
Institut für Humanwissenschaften > Philosophie > Praktische Philosophie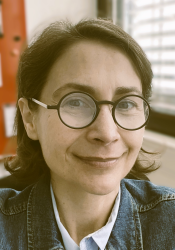 Institut für Humanwissenschaften > Philosophie > Praktische Philosophie