Master of Arts Programmes in English and American Studies
Welcome to our English and American Master of Arts study programmes at the University of Paderborn. Our university offers two excellent and wide-ranging programmes for both Germany-based and international students in the field of English and American literature and culture. The courses—taught in our diverse department—cover all periods of English and American literature and offer insights into theoretical approaches in regard to literary and cultural theory. Our programmes indeed, stand out due to the in-depth knowledge we provide about cultural studies, focussing on past as well as contemporary issues that concern English-speaking environments. We invite guest speakers and organize conferences on a regular basis to make academic work and research accessible to our students on top of an extensive collection of books and e-resources in the library.
This stimulating learning environment is further enriched by extra-curricular activities in the form of student and staff-run clubs and workshops. Further details are available on our Facebook page.
For more information about the University of Paderborn and the City of Paderborn, please see the following links:
We would be happy to welcome you to Paderborn—don't hesitate to become part of a great opportunity to learn.
How to Apply

Depending on your University Entrance Qualification, you belong to one particular "applicant group". This decides whether you will have to apply via the online portal PAUL or by submitting hardcopy documents to the International Office.

Generally, applicants with a German University Entrance Qualification apply online, whereas applicants with EU and Non-EU University Entrance Qualification apply directly to the International Office.

For additional information about the applicant groups, see the hyperlink section of the website.


Applying via PAUL (Online)

For information about online applications (application deadlines, procedures, admissions, or in case you need to change your study programme - which includes the transition from BA to MA), please see the Central University Administration Formalities website.

If you're applying with a German University Entrance Qualification for either study programme, you will have to create a PAUL account online and submit all your documents via our online portal.

Click on Central University Administration Bewerbungsfristen and you will be directly referred to the deadlines for online applications.

For PAUL application instructions and/or assistance, see the following link.

Applying at the International Office

In case you need to submit your application in paper form to the International Office (EU and Non-EU applicants), your deadlines are the following:

Master English and American (Literary and Cultural) Studies:

Winter semester (starting in October)
o until March 15 (Non-EU applicants)
o until May 31 (EU applicants)

Summer semester (starting in April)
o until September 15 (Non-EU applicants)
o until January 15 (EU applicants)

Master "Culture and Society" (Englischsprachige Literatur und Kultur):

Winter semester (starting in October for both EU and Non-EU applicants)
o until May 31
Summer semester (starting in April for both EU and Non-EU applicants)
o until January 15

See formalities for further information about the supporting documents you need to include with the application form. If you have any questions on these procedures, please contact the International Office directly.

Student Experiences

Future Opportunities

The Master of Arts degree in English and American Literature and Culture offers a wide range of future opportunities in and outside of academia. Even though our programmes have a strong focus on academic research and writing, all students are encouraged to seek a professional career in a different sector, especially of course when they cannot imagine working in an academic environment (University/ PhD) after their master's studies.
While many people still believe that studying the English language, culture and literature automatically leads to becoming an English teacher, our former students have gone on to explore careers in many other working fields. Whether as a project manager, an editor in a publishing house, a copy-writer in advertisement, in journalism, media, translation, administration, or even social media, at the Paderborn University you create your own path and choose your own specialization and we will do our best to guide you along the way.
These and other professional fields can be aimed for with a Master of Arts in English and American Studies:

Adult Education
Project Management
Human Resources
Public Relations
Tourism
Publishing
Academic Research and Education

Job-related Links
Study Programmes
You can choose between two different programmes:
Contact
Institut für Anglistik und Amerikanistik > Anglistik: Literatur- und Kulturwissenschaft - Bereich Prof. Tönnies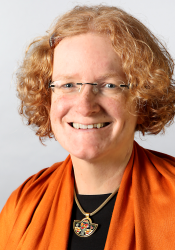 Office hours:
Sprechstunde in der vorlesungsfreien Zeit:
Dienstag, 4. Februar 2020, 16.30-17.30 Uhr
Mittwoch, 12. Februar 2020, 15.30-16.30 Uhr
Mittwoch, 18. März 2020, 15.30-16.30 Uhr