Formalities
You will find all information on the Promotionsverfahren (final phase of the PhD process) in the Promotionsordnung (doctoral regulations). Your Promotionsverfahren will be formally initiated by the Promotionsausschuss (PhD board) after your dissertation and the necessary documents have been submitted. Please do not hesitate to contact us if you have any questions.
Contact
Fakultät für Kulturwissenschaften > Dekanat Kulturwissenschaften

Sekretariat des Dekanats, Promotionsausschuss, Studienbeirat, Stipendien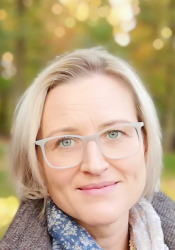 Office hours:
Mo. und Mi. ereichen Sie mich von 09:00 bis 12:00 Uhr in der Uni. Di., Do. und Fr. befinde ich mich im Homeoffice.
Für die Abgabe Ihrer Dissertation sprechen Sie bitte einen Termin mit mir ab.
Head of PhD Board
Fakultät für Kulturwissenschaften

Vorsitzende des Promotionsausschusses