Information for international postdocs (Incoming)
The Graduate Center of the Faculty of Arts and Humanities as well as the central contact persons will support you in finding your way around Paderborn University and will help you to answer your questions. On our pages you will find a lot of information that will help you to find your way around and to answer your first questions.
Contact
Fakultät für Kulturwissenschaften > Dekanatsmitarbeiter/in Kulturwissenschaften

Internationalization / Faculty Coordinator Incoming & Outgoing Students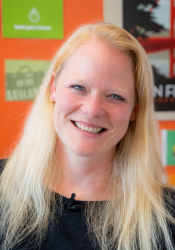 Office hours:
All office hours via Zoom (appointment needed) or simply contact me via email and I'll be happy to help you.
Incoming-students
Feel free to contact me if you have questions reg.:
Learning Agreements
Study-related and academic questions & problems
Course registration
Exam registration
Outgoing-Studierende
Fe... more