Welcome to the website for postdocs at the Faculty of Arts and Humanities!
We consider all researchers holding a doctorate at the Faculty of Arts and Humanities to be postdocs, regardless of their career goal. We are happy to support you in your further academic qualification. On the following pages you will find consultation and coaching services as well as information on funding opportunities, networking, and stays abroad. You can subscribe to our calendar of events, which is organized by status group, to find networking and further training opportunities for you. For junior professors (Juniorprofessor*innen) there is a separate website section.
If you are interested in our networking programs with professors, please contact Anda-Lisa Harmening.
Please contact Anke Riebau with questions regarding stays abroad or if you are an international incoming doctoral candidate or postdoc of the Faculty of Arts and Humanities.
You will find all websites for postdocs via the blue navigation bar on the top of the page.
On 30.09.2021, 14-18 h and on 01.10.2021, 9-13 h the workshop on Grounded Theory by Dr. Caroline Struchholz will take place in cooperation with the Forschungswerkstatt Erziehungswissenschaften. Please register at gradz(at)kw.uni-paderborn(dot)de! Please note that this event will be held in German.
Wir haben den Schritt zum Graduiertenzentrum für Kulturwissenschaften geschafft!
Seit dem 10.09.2021 steht die Satzung für das Graduiertenzentrum der Fakultät für Kulturwissenschaften zur Verfügung und ist online über die Universitätsbibliothek abrufbar.
Further Information
Graduiertenzentrum der Fakultät für Kulturwissenschaften

Consultations for PhD-Students

Contact for international matters
Fakultät für Kulturwissenschaften > Dekanatsmitarbeiter/in Kulturwissenschaften

Internationalization / Faculty Coordinator Incoming & Outgoing Students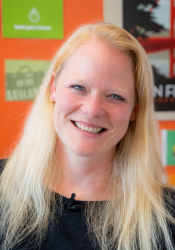 Office hours:
All office hours via Zoom (appointment needed) or simply contact me via email and I'll be happy to help you.
Incoming-students
Feel free to contact me if you have questions reg.:
Learning Agreements
Study-related and academic questions & problems
Course registration
Exam registration
Outgoing-Studierende
Fe... more