Funding opportunities for a stay of international doctoral candidates at Paderborn University
Stays abroad during the doctoral phase are accompanied by financial expenses. In order to make a stay at Paderborn University possible for supervisors of international doctoral students or future visiting doctoral students as well as for the doctoral students themselves, we have compiled information and set up offers to make a stay during doctoral studies possible.
Funding opportunities, scholarship programs, and financial assistance for international doctoral students
Contact
Dekanatsmitarbeiter/in Kulturwissenschaften

Internationalization / Faculty Coordinator Incoming & Outgoing Students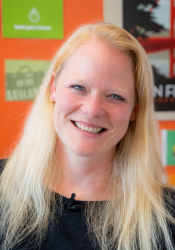 Office hours:
Thursdays 1-2pm (no registration needed)
No office hour: 16.02.
Incoming-students
Feel free to contact me if you have questions reg.:
Learning Agreements
Study-related and academic questions & problems
Course registration
Exam registration
Outgoing-Studierende
Feel free to contact me if you have questions... more