Habilitation (postdoctoral qualification) at the Faculty of Arts and Humanities
The Habilitation qualifies its holder to independently represent an academic subject/field in research and teaching (Lehrbefähgiung; teaching qualification)at an academic university and is a prerequisite for the award of a venia legendi (Lehrbefugnis; authorization to teach). The procedure for a Habilitation at the Faculty of Arts and Humanities is defined in the regulations regarding this specific postdoctoral qualification (Habilitationsordnung) (only available in German).
Contact
Fakultät für Kulturwissenschaften > Dekanat Kulturwissenschaften

Sekretariat des Dekanats, Forschungsreserve, Lehraufträge, Studienbeirat. Kommissarisch: Promotionsausschuss & Stipendien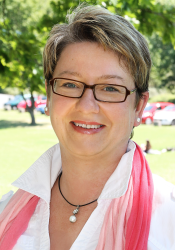 Office hours:
Montags erreichen Sie mich im Homeoffice per eMail oder unter 05251 60-3221.
Meine Sprechzeiten in C5.301 sind Mo-Fr von 9-12 Uhr, nachmittags nach Absprache.