Habilitation (postdoctoral qualification) at the Faculty of Arts and Humanities
The Habilitation qualifies its holder to independently represent an academic subject/field in research and teaching (Lehrbefähgiung; teaching qualification)at an academic university and is a prerequisite for the award of a venia legendi (Lehrbefugnis; authorization to teach). The procedure for a Habilitation at the Faculty of Arts and Humanities is defined in the regulations regarding this specific postdoctoral qualification (Habilitationsordnung) (only available in German).
Contact
Fakultät für Kulturwissenschaften > Dekanat Kulturwissenschaften

Sekretariat des Dekanats, Promotionsausschuss, Studienbeirat, Stipendien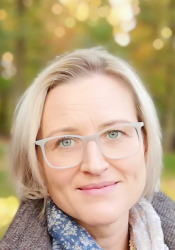 Office hours:
Montag, Mittwoch und Donnerstag erreichen Sie mich von 09:00 bis 12:00 Uhr in der Uni. Dienstag und Freitag befinde ich mich im HomeOffice.
Für die Abgabe Ihrer Dissertation sprechen Sie bitte einen Termin mit mir ab.