Welcome to the website for postdocs at the Faculty of Arts and Humanities!
We consider all researchers holding a doctorate at the Faculty of Arts and Humanities to be postdocs, regardless of their career goal. The main university website provides a detailed overview of the different phases of academic qualification. There, the postdoc phase is divided into the orientation phase, the specialization phase and the appointment phase.
We are happy to support you in your further academic qualification, for career paths both in and outside of academia. On the following pages you will find consultation and coaching services as well as information on funding opportunities, networking, and stays abroad. You can subscribe to our calendar of events, which is organized by status group, to find networking and further training opportunities for you. For junior professors (Juniorprofessor*innen) there is a separate website section.
If you are interested in our networking programs with professors, please contact Dr.in Anda-Lisa Harmening.
Please contact Anke Riebau with questions regarding stays abroad or if you are an international incoming doctoral candidate or postdoc of the Faculty of Arts and Humanities.
You will find all websites for postdocs via the blue navigation bar on the top of the page.
Further Information
Graduate Center of the Faculty of Arts and Humanites

Consultations for PhD-Students and Postdocs

Office hours:
Sie erreichen mich telefonisch oder per E-Mail und können gerne individuelle Beratungstermine mit mir vereinbaren. Ich freue mich auf unsere Gespräche!
Contact for international matters
Dekanatsmitarbeiter/in Kulturwissenschaften

Internationalization / Faculty Coordinator Incoming & Outgoing Students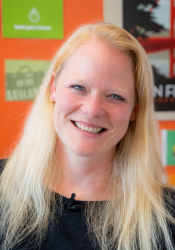 Office hours:
Thursdays 1-2pm (no registration needed)
No office hour: 16.02.
Incoming-students
Feel free to contact me if you have questions reg.:
Learning Agreements
Study-related and academic questions & problems
Course registration
Exam registration
Outgoing-Studierende
Feel free to contact me if you have questions... more