The publication of your dissertation
After the official completion of the Promotionsverfahren (final phase of the PhD process), as confirmed by the Promotionskommission (PhD committee) (only available in German) and the Promotionsausschuss (PhD board) of the Faculty of Arts and Humanities, it is important to decide in which form the dissertation should be published/made available to the public. In addition, the doctoral title may only be used after the PhD certificate has been provided by the university/the faculty. You will receive the certificate after you have provided proof of publication or have signed a publishing contract (see § 20 of the Promotionsordnung (only available in German)). According to the Promotionsordnung (§ 20), proof of publication or confirmation of publication must be handed in within one year of the completion of the Promotionsverfahren (final phase of the PhD process). The PhD board may extend the deadline by one year at a time upon justified request. Prior to publication, the thesis must be submitted to the Promotionskommission for approval.
In the case of kumulative Promotionen (article-based dissertations), please note the special regulations according to § 20 (2) of the Promotionsordnung. Please also find the relevant information for the subject Psychology.
We have compiled further information for you on publication opportunities, funding options, a possible timeline for the publication process and general information that you may find below.
Contact
Graduiertenzentrum der Fakultät für Kulturwissenschaften

Consultations for PhD-Students and Postdocs

Office hours:
Sie erreichen mich telefonisch oder per E-Mail und können gerne individuelle Beratungstermine mit mir vereinbaren.
Contact
Fakultät für Kulturwissenschaften > Dekanat Kulturwissenschaften

Sekretariat des Dekanats, Promotionsausschuss, Studienbeirat, Stipendien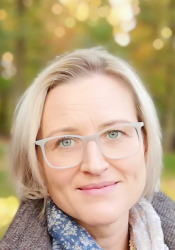 Office hours:
Montag, Mittwoch und Donnerstag erreichen Sie mich von 09:00 bis 12:00 Uhr in der Uni. Dienstag und Freitag befinde ich mich im HomeOffice.
Für die Abgabe Ihrer Dissertation sprechen Sie bitte einen Termin mit mir ab.