Rebecca Krüll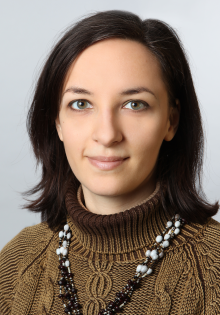 Institut für Anglistik und Amerikanistik > Linguistik - Bereich Prof. Mindt
Research Assistant
Office hours:
Please note that my office hours are currently digital (phone or video chat).
Office hours summer term 2021:
Introduction to Linguistics: Wednesdays 10 am - 11 am
Morphology and Word Formation: Wednesdays 11 am - 12 noon
...and by appointment
Hinweis für Studierende, die bisher nicht ausreichend Seminarplätze in der englischen Sprachwissenschaft bekommen haben: Bitte nutzen Sie wie gewohnt die Revisionsphase ab 6.4. Falls Sie dann immer noch keinen Platz bekommen, wenden Sie sich bitte per Mail an Dr. Markus Freudinger. Bitte benutzen Sie den Betreff: "HuDi-Sprechstunde".
Visitor:
Warburger Str. 100
33098 Paderborn