Nils Frederik Tolksdorf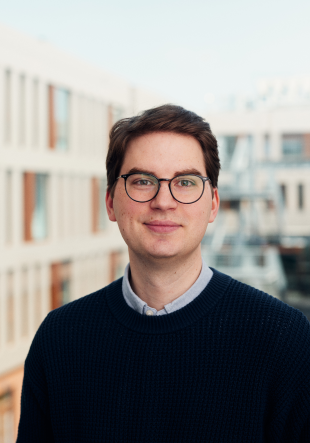 Fakultät für Kulturwissenschaften > Institut für Germanistik und Vergleichende Literaturwissenschaft > Germanistische und Allgemeine Sprachwissenschaft
Research Associate
Institut für Germanistik und Vergleichende Literaturwissenschaft
Research Associate
Visitor:
Technologiepark 21
33100 Paderborn
Research projects

Merits

In this project, child-robot interaction is investigated from the perspectives of media pedagogy and psycholinguistics: How to design a child-oriented dialogue? Can preschoolers' language development benefit longitudinally from an interaction with a robot? What do kindergarten teachers expect from a child-robot interaction? The project addresses the need to introduce digital technology to children in order to foster equality in digital society.

Research focus

Research Interests:

Early language development, children's acquisition of words
Language learning with social robots
Social robotics
Robots in early education

Nils F. Tolksdorf is a PhD fellow of the Digital Society research program, funded by the State of North Rhine-Westphalia, Germany, and works at Paderborn University, under the supervision of Prof. Dr. Katharina Rohlfing. He received his B.A. and M.A. degrees in Linguistics from Paderborn University. His research focuses on how children can consolidate language learning in a long-term and robust way with a social robot.