Dr. Markus Freudinger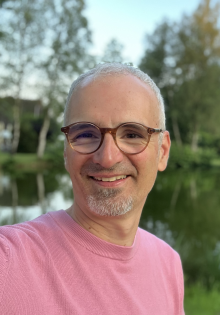 Institut für Anglistik und Amerikanistik > Linguistik - Bereich Prof. Mindt
Studies Councillor in University Service - Beratung zum und Anerkennung des 3-monatigen Auslandsaufenthalts im B.Ed., Fachstudienberatung Zwei-Fach BA Englische Sprachwissenschaft (Anrechnungen nimmt Prof. Mindt vor!)
Office hours:
Hinweis für Studierende, die bisher nicht ausreichend Seminarplätze in der englischen Sprachwissenschaft bekommen haben: Bitte nutzen Sie wie gewohnt die Revisionsphase ab 6.4. Falls Sie dann immer noch keinen Platz bekommen, schreiben Sie mir eine Mail.. Bitte benutzen Sie den Betreff: "HuDi-Sprechstunde".
Note: Currently, my office hours take place via Zoom or phone. Please send me an email first and we will sort out details (such as time etc.). Only call me if we agreed on a date.
Next office hours:
Friday, 16.4., 11am-12noon
Thursday, 22.4., 8:00-9:00am
Notice for the obligatory stay abroad: Register in PAUL for both the module and the course "Auslandsaufenthalt". If you have problems, send an email to studienbuero-kw[at]upb.de. You will then automatically be imported into the PANDA course. In this course you will find plenty of information concerning the topic (also relating to the Corona situation). If you have already been abroad, you can also hand in your documents on PANDA.
Visitor:
Warburger Str. 100
33098 Paderborn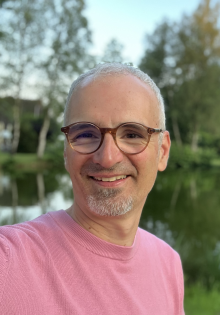 | | |
| --- | --- |
| 2013 - today | Tenured senior lecturer in English Linguistics, University of Paderborn |
| 2020 | Award: Good Practice for Teaching Online |
| 2014 | Award for good teaching |
| 2013 | PhD in English Linguistics |
| 2011 - 2013 | Research assistant in English Linguistics, University of Paderborn |
| 2008 - 2011 | Research assistant in English Linguistics, University of Würzburg |
| 2007 | M.A. in English Linguistics, German Linguistics and English Literary Studies |
| 2001 - 2007 | Course of studies: English and German, University of Würzburg |
| 2003 - 2004 | Foreign Language Assistant in West Yorkshire/England |