Dr. Vijaya John Kohli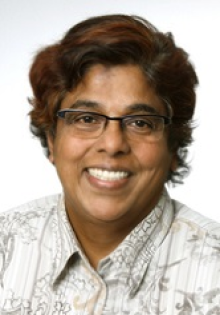 Institut für Anglistik und Amerikanistik > Sprachpraxis
Lecturer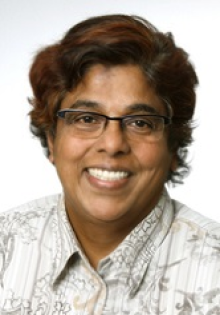 2017 - today

WORK EXPERIENCE

Since 2002 -   Wissenschaftliche Mitarbeiterin, Department of English,  University of Paderborn.

2010- 2012   Accredited Examiner in Germany  for Spoken English, International English Language Testing Service  Tests, British Council and University of Cambridge.

1994- 2002    Lehraufträge from Volkshochschule Essen; University of Duisburg, various private language  schools.

1993-1994 (WS)   Wissenschaftliche Mitarbeiterin University of Essen, Department               of English 

1993(SS)   Lehraufträge from University of Essen; and, Volkshochschule Essen

1990-1992   Deputy Secretary at The  Sahitya Akademi (Indian National Academy  of Letters), Delhi

1984-1988   English Studies Officer (North India),  The British Council, Delhi

1983-1984  Associate Fellow at The Central Institute of English and Foreign Languages Regional Centre,  Shillong, Meghalaya, India

1978-1979   Lecturer in English at Government Post-Graduate College, Port Blair, Andaman & Nicobar Islands.

1977    Lecturer in English,   Besant Theosophical College, Madanapalle,(Feb-Aug)   Andhra Pradesh, India.

1975-1976  Lecturer in English, V.V. Vanniaperumal College for Women, Virudhunagar, TN, India.

 

05.02.2016 - 2017

Curiculum Vitae

                          

University Education    

2014 :  Doctor of Philosophy (Linguistics)  University of Paderborn, Paderborn, Germany. Awarded Summa Cum Laude

1980-1982  Master of Philosophy in Linguistics, University of Lancaster, Lancaster, U.K. (was awarded a British Council Merit Scholarship)    

1978-1980   Master of Arts in Linguistics, University of Lancaster, Lancaster, U.K. (was awarded a British Council Merit Scholarship)

1976-1977    Post-Graduate Diploma in the Teaching of English, the Central Institute of English and Foreign Languages, Hyderabad, India.  (was awarded a distinction in six of ten subjects)      

1973-1975   Master of Arts in English Literature, Madras Christian College, Madras University, Chennai, India (was awarded a first class)

1970-1973  Bachelor of Arts in English Literature, Madras Christian College, Madras University, Chennai, India.

_______________

School Education                                                          

1958-1969  Indian School Certificate Examination (University of Cambridge Local  Examinations Syndicate) from Rishi Valley Public School,              Chittoor District, Andhra Pradesh / Seemandhra, India

 
PUBLICATIONS

Books

Kohli, V.J. (2017) Indian English? Reframing the Issue: A Diversity-Centred, Sociolinguistic Approach to the English of Indians, New Delhi, Pragun Publications.

Kohli, V.J. (1988).The Communicative Approach to Language Teaching: Theoretical Limits, New Delhi, Reliance Publishing House.

 

 

Articles

(forthcoming) Kohli, V.J. "Ignoring poverty in sociolinguistic discourse: the curious case of 'Indian English' as a linguistic concept" ,  in Representing Poverty in the Anglophone Postcolonial World (ed.  V. Jain-Warden & B. Schmidt-Haberkamp), University of Bonn.

Kohli, V.J. "The Role of 'Noticing' in Learning Grammar", In Innovations in the  Language Classroom Eds. Agnihotri, R., A.L. Khanna and A.S. Gupta, Orient Black Swan, New Delhi.

Kohli, V.J. (with Jörg-U. Keßler) (2006) Erhebung von Sprachprofilen im frühen Englischerwerb:Kommunikaive tasks.  In Forschung und Fremdsprachenunterricht  in Englischerwerb in der Grundschule Eds. Pienemann, M., J-U.Keßler, and E. Roos, Ferdinand Schöningh, Paderborn,

Kohli, V.J. (1992) Making Ends Meet: Recycling Effort to Match Resource Requirements. In The ELT Curriculum : Emerging Issues  (Proceedings of the International Conference on ELT : Reconceptualizing Issues  for India, held in CIEFL, Hyderabad in 1988), Eds  Rama Devi, S. and Mathew R,  Delhi, B. R. Publishing Corporation.

John,V. (1989) Interpretations in Language-Use. In English Studies in India, Srinagar , University of  Kashmir.

John,V. (1986). Johnson's Dictionary: Some Reflections. In Essays on Samuel  Johnson, ed. Sharma, T.R., Meerut, Shalabh Book House.

John, V. (1985). Towards Learner-Centred Language Teaching: Some Notes . In Perspectives on English Language Teaching, ed. Ure, J. and R. Velayudhan,Delhi, Macmillan

 

 

Selected Reviews

Kohli, V.J. (with Anju Sahgal Gupta) (2013):Review of  Claudia Lange : The Syntax of Spoken Indian  English  in Anglia. De Gruyter, Vol 131 (4) 634-643 2013

Kohli, V.J. (2012) Review of Marco Schilk: Structural Nativization in Indian English Lexicogrammar  in  Anglia, De Gruyter, Vol 130,4(2012)/2012

Kohli, V.J. (with Devindra Kohli) (2011): Review of Tabish Khair: The Thing About Thugs and Man of Glass in Wasafiri, Routledge /Taylor and Francis, Vol.26, No.3, Issue 67 /2011.

Kohli, V.J. (2011) Review of Andreas Sedlastchek:  Contemporary Indian English in Anglistik, Universitätsverlag, Heidelberg.Vol.22.2.2011/2011

John, V. (1984). Review of Leo Loveday: The Sociolinguistics of Learning and Using a Non-Native Language in The International Review of Applied Linguistics in Language Teaching, Julius Groos Verlag, Heidelberg, Vol.XXII/1984.